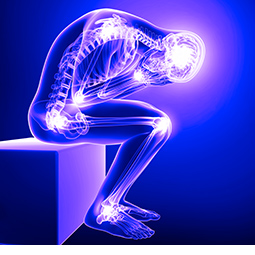 Fibromyalgia: Put the Pain in Its Place
3 essential considerations for chiropractors treating fibromyalgia patients.
By Courtney Craig, MS, DC
While some fibromyalgia patients respond favorably to regular chiropractic care, others experience minimal relief. Unfortunately, many of these patients must rely on pharmacological management to relieve their constant pain.
Your guide to what common terms on the labels of your favorite foods really tell you.
By Jaclyn Chasse, ND
For the average consumer, reading a food package can be overwhelming: natural, organic, non-GMO, gluten free, free range ... you get the picture. Chiropractors can serve as the healthy-living experts for their patients, so having a good understanding of what a "healthy" food looks like can allow you to provide your patients with information that adds even more value to their visit with you. Here are some of the most important terms used on labels and what they really tell you about the food you eat.
---
Other Recent Nutritional Articles
Putting Meat Into Perspective
David Seaman, DC, MS, DABCN
Your Gut: Why You Should Be Very Afraid
Marlene Merritt, LAc, DOM
Gout Defense: Eat Cherries?
Editorial Staff
Diet With a Purpose
Tina Beaudoin, ND
Accuracy of Vitamin D Test for Patients With Dark Skin Questioned
G. Douglas Andersen, DC, DACBSP, CCN
Supplements That Treat Neuropathies (Part 2)
James Meschino, DC, MS