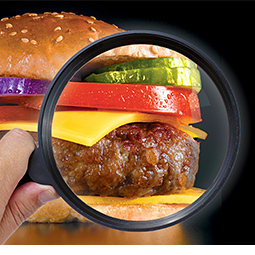 Putting Meat Into Perspective
Take a closer look at our modern diet before blaming meat for our health woes.
By David Seaman, DC, MS, DABCN
Blaming meat for cancer and heart disease has been a popular theme for many years. It started with Ancel Keys, who became known as the father of the lipid hypothesis of heart disease.
By Marlene Merritt, LAc, DOM
We think it's so easy — just take that probiotic to make up for whatever damage might have happened from the prescription antibiotic your doctor gave you, and you'll be fine, right? And that antibiotic — you hear about antibiotic resistance, but you take it correctly, and you really needed it for that sinus infection, so it's not that big of a deal either, right? You're wrong in ways you can't possibly imagine – and that should make you very, very nervous.
Editorial Staff
Gout is a common form of inflammatory arthritis (the most common form affecting men), characterized by overproduction or underexcretion of uric acid, which results in the buildup of uric acid crystals in tissues and fluids. During acute episodes, gout sufferers experience red, hot, swollen joints with accompanying severe pain.
---
Other Recent Nutritional Articles
Diet With a Purpose
Tina Beaudoin, ND
Accuracy of Vitamin D Test for Patients With Dark Skin Questioned
G. Douglas Andersen, DC, DACBSP, CCN
Supplements That Treat Neuropathies (Part 2)
James Meschino, DC, MS
The Power of Vitamin K
James P. Meschino, DC, MS
Traditional Diets, Modern Misunderstandings
Marlene Merritt, DOM, LAc, ACN