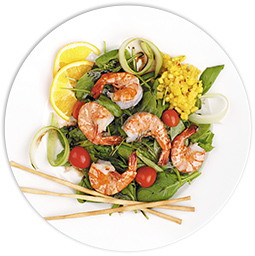 Diet With a Purpose
Beyond weight loss: how a targeted diet can help your patients.
By Tina Beaudoin, ND
Every patient is unique and as such, they will have varying needs based on the individual's genetics and current state of health. Some patients prefer to accomplish their health goals through diet and lifestyle alone, while others may opt to rely heavily on supplementation or pharmaceutical interventions.
By G. Douglas Andersen, DC, DACBSP, CCN
Up until the turn of the century, vitamin D did not get a great deal of attention compared to other vitamins. That is no longer the case, as vitamin D research has exploded in the 21st century; yielding an impressive and sometimes surprising list of conditions caused by – or made worse from – low or deficient levels of vitamin D. In turn, testing for vitamin D has revealed suboptimal values at a much higher rate than anyone anticipated. And no group has repeatedly demonstrated lower levels than Americans of African decent. This provoked researchers to ask how and/or why this has happened.
By James Meschino, DC, MS
In part I of this article, I outlined the key role played by various vitamins in the management of various types of neuropathies. In part 2, I address the important role of other important accessory nutrients that should also be considered in the adjunctive management of various peripheral neuropathies.
---
Other Recent Nutritional Articles
The Power of Vitamin K
James P. Meschino, DC, MS
Traditional Diets, Modern Misunderstandings
Marlene Merritt, DOM, LAc, ACN
Exercise, Protein or Calories: Which Matters Most for Weight Loss?
G. Douglas Andersen, DC, DACBSP, CCN
When Chronic Inflammation Prevents Success With Manual Care
David Seaman, DC, MS, DABCN
Cancer Free for 18 Years
Van Merkle, DC, CCN, DCBCN, DABCI