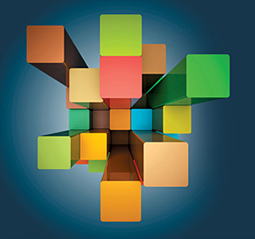 A Building Block of Healthy Aging
Supporting biologic activity as we age with ubiquinol, the active form of CoQ10.
By Holly Lucille, ND, RN
Coenzyme Q10 has gained enormous attention in recent years, and with good reason —it's the Energizer Bunny of the cellular world. This essential quinine molecule is found in the mitochondria of every single cell in the body, where it plays a key role in energy production. CoQ10 not only assists in the production of adenosine triphosphate (ATP), but also scavenges free radicals. To carry out these critical tasks, mitochondrial CoQ10 continuously cycles from ubiquinone, its ATP production state, to ubiquinol, its reduced active state.
By Joseph Dever, PhD, DABT, and Michael Kemp, PhD, RD
It's often been said that scientific studies can be used to support just about anything. But discoveries are never made one study at a time. Only when science is viewed as a process and the sum of these studies are added together can a solid conclusion be reached and used to support patients. When an individual ignores the larger body of research in favor of a single study with a particular finding, they bias their search for evidence and do a disservice to patients.
Study suggests high intake increases risk of heart disease.
By Editorial Staff
It's not enough that soft drinks and other sugar-sweetened beverages have been linked to cavities and weight gain, among other negative health consequences. Now comes a study that suggests high daily intake of soft drinks can elevate your risk of developing heart disease. According to the study, published in Circulation, a publication of the American Heart Association, study participants who drank the most sugar-sweetened beverages daily had a 20 percent higher risk of coronary heart disease compared to those who drank the least.
---
Other Recent Nutritional Articles
Protecting the Prostate Naturally
James P. Meschino, DC, MS
Can We Improve Chiropractic - and the World - Through Better Eating?
Phil Maffetone, DC, and Scott Cuthbert, DC
Using Nutrition to Overcome Complications of Anal Stenosis
Van Merkle, DC, CCN, DCBCN, DABCI
Organic vs. Conventional Foods: The Stanford Study (Part 1)
G. Douglas Andersen, DC, DACBSP, CCN
Too Sweet to Be Good? The Potential Health Hazards of Artificial Sweeteners
Claudia Anrig, DC
Stress-Free Eating: Foods That Reduce Cortisol Levels
Corey Mote, BS, DC
Passion Flower for Anxiety
Kerry Bone, BSc (hons), Dipl. Phyto.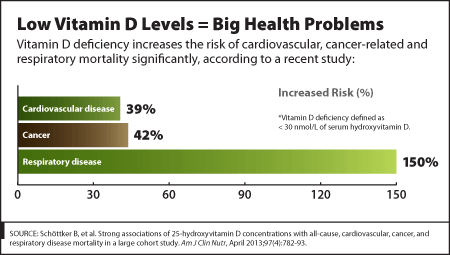 [ Previous Graphs ]